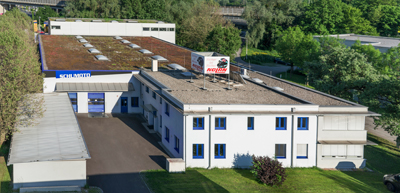 In the nineteen-seventies the Austrian motorcycle market was characterised by remarkable growth. However, high prices for replacement parts overshadowed this positive upward trend. The reason why the requisite replacement parts were so expensive was because they were purchased via the motorcycle manufacturers.

This unfavourable Situation was a sufficient reason in those days for Dieter Schuller to leave the rigid structures and inflexible ways of commercial trading. By deciding to import OEM quality replacement parts himself the founder of the Company made room for unimpeded cost-effectiveness. Thus the first important foundation stone of Schumoto GmbH was laid in 1978.

There are now just under 30 motivated employees contributing to the success of the Company under Dieter Schuller's management. Schumoto is the largest supplier of two-wheel replacement parts and accessories in Austria and now supplies around 700 dealers with absolute reliability and deliveries of top quality products. This high Standard will continue to be upheld by an impressive, economically priced product range.